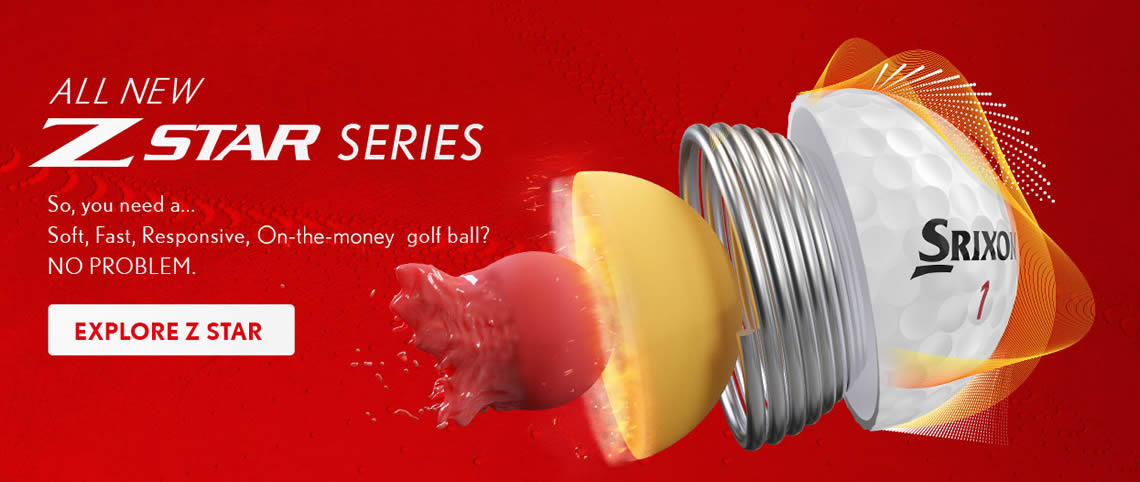 Golf balls in packs of three are an effective way to test out various balls and find your ideal fit, while simultaneously saving money.
No matter what level of player you are, from beginners and average players to high handicappers, there are numerous golf balls suitable for distance as well as greenside spin available to choose from.
Trial out a different ball
One of the easiest and best ways to evaluate a new ball is by purchasing a pack of three. This will give you ample opportunities to test different golf balls before making your choice about which is the most suitable option for both yourself and your game.
Other than being fun, using different golf balls for each round allows you to compare their performance more objectively. Assuming you're an avid golfer, this comparison should enable you to determine which ball offers superior accuracy, distance, and consistency throughout each round.
Your wallet and game will likely be pleased to learn that finding the ideal golf ball is not too hard! Indulge yourself by trying new balls regularly - especially if you're on a tight budget or searching for ways to improve your scores! Luckily, packs of three of the top golf balls costing under $20 offer ample opportunity for variety!
Test out a new brand
Every year manufacturers strive to find new ways of improving golf balls in order to meet the needs of golfers. From improving distance and spin performance, to decreasing wind resistance and increasing consistency - there is an array of products available on the market.
Finding the ideal ball for your game requires dedication and time; taking your time comparing various brands gives each ball an equal opportunity to shine before selecting the one that works best. One approach may be cycling through all possible options before selecting your perfect match.
Time invested here can save you from making costly errors, while learning about different brands could reveal which best suit your game - and this makes for a good opportunity to compare before settling on one!
Before embarking on any course, it is a good idea to test out several models on a driving range. This will give you an opportunity to compare how each flies and feel, and get acquainted with different materials - some may be more forgiving than others.
Some balls consist of only two parts - core and cover - while others feature more complex designs with mantle layers tucked between core and cover to increase MOI (moment of inertia), thus increasing ball speed, distance, and greenside control.
Dimpled balls feature dimples on their outer surfaces to reduce turbulence and improve aerodynamics, reduce vibration, improve ball spin, and enhance distance and accuracy off the tee.
Finding the ideal model of ball can sometimes be confusing, so seeking advice from an experienced golf professional may help. They will be able to guide your search towards purchasing one that will best meet your needs while getting maximum value from your budget.
Invest in your game
At some point in your game's development cycle, external financing will likely become necessary. To be safe, begin compiling a shortlist of potential investors while your game is still in its early planning stages. Establish clear goals and KPIs when setting out your business plans and teams. A well-thought out business plan and teamwork will pay dividends down the line; but perhaps most exciting of all will be seeing whether your plans actually pan out! There are numerous online resources that will put you in touch with the appropriate individuals at just the right moment, but ultimately it's up to you and your business to decide whether this move is the best course. A financial advisor could also be invaluable for making this determination.
Save money
For golfers on a tight budget, purchasing three golf balls at once may be an economical way of purchasing them all at once and saving money. Just be sure that when buying them that they match both your game style and budget.
Investment in the proper golf ball is key to improving your game. An ineffective ball can have an enormous effect on how you perform, so it is crucial to find one which best meets your needs and swing speed.
Always test out various balls on the course to identify those which work best with your swing and specific shots. This step is especially important if you're new to golf or haven't played for some time; this step helps build your knowledge.
Before investing in top-of-the-range premium balls, it may be advisable to experiment with cheaper models first. Cheaper balls may not last as long or perform as efficiently compared with their more costly counterparts; therefore it's essential that you find one which meets your individual needs and preferences.
An effective way to save money when purchasing golf balls is purchasing them in bulk. Doing this may save a significant amount, but requires an initial larger investment.