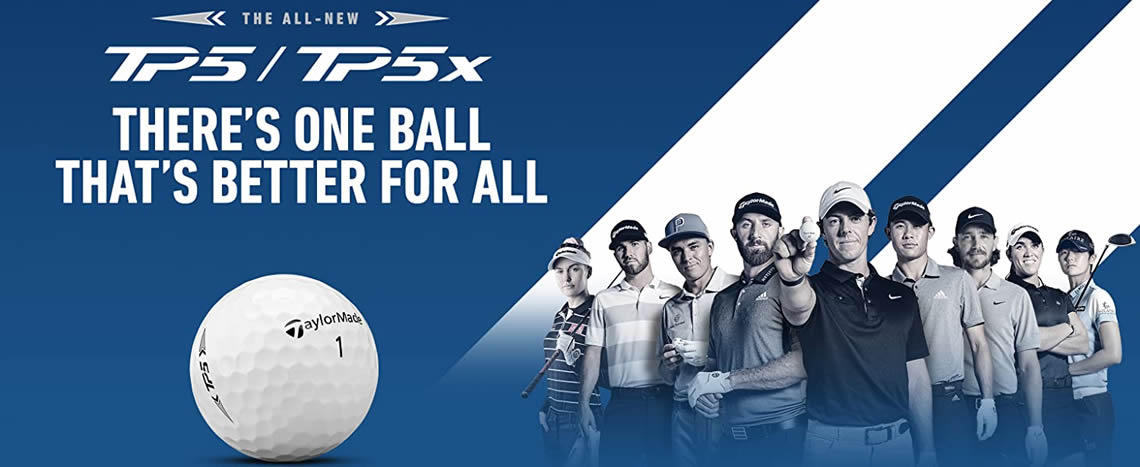 As a beginner golfer, finding the ideal ball can be dauntingly complex. But we are here to help make this decision easy for you - simply look through our extensive range of golf balls online or visit one of the golf shops nearby for assistance in selecting one which meets all of your criteria!
Studies are performed on each ball to ensure its successful function, including layers, compression values and spin capabilities.
How Many Layers Do Golf Balls Have?
Golf balls are created using various materials, enabling golfers to select one that meets their playing ability and style. From one-piece balls up to five or six piece models.
Golf ball construction has seen great advancement over time. From hand-carved beech wood balls of the 14th century to today's feathery Pro V1 balls, golf balls have evolved into highly sophisticated pieces of equipment used in numerous official tournaments worldwide.
Golf balls feature an inner core with layers, followed by an outer cover adorned with dimples - each layer serving its own purpose in terms of how the ball plays on the course.
Hard core balls provide distance and are best used when hitting longer shots. On the other hand, soft covers provide better feel on shots while adding spin to each impact.
The mantle layer is typically comprised of soft rubber material that helps control spin rate and side spin while improving grip for improved control over swing and smoother flight around greens.
There are also more advanced golf balls on the market known as 3-piece or 4-piece balls, designed specifically to meet the needs of better players such as professionals or mid-handicappers; these offer several advantages over two-piece counterparts.
These golf balls are constructed from solid or liquid core materials, an enhanced rubber layer or liquid produced material, and an outer moulded cover made of Surlyn, Urethane or balata material - making them popular choices among professional players for their performance and accuracy.
Three-piece balls typically have harder cores than their two-piece counterparts, which helps increase speed and control on long iron shots. Conversely, their mantle layer tends to be softer for increased spin on short iron and wedge shots.
Some three-piece golf balls feature urethane or balata-like covers to increase spin on chip and bunker shots, but these layers tend to be less durable than their two-piece counterparts and should only be used at tour swing speeds (105-120 miles per hour). Compression loss is another concern with three-piece balls as the core can lose compression levels over time leading to decreased distance off tee shots as well as decreased spin rates on approach shots.
Cheap Balls - Are they any Good?
Golf is one of the world's most beloved sports and hobby activities. However, it can be an expensive endeavor so it is understandable if you wish to maximize your budget by investing in quality equipment such as balls. Thus it is vitally important to recognize both expensive and economical balls so as to maximize your game without breaking your budget.
Are you hoping to save some cash when purchasing golf balls? An effective strategy may be shopping around for discontinued models at discounted prices. Many manufacturers update their product lines every few years, meaning there may be older versions available at a steep discount.
Another way to find great bargains on high-end golf balls is through buying them used. There are various strategies you can employ for doing this successfully; logo overruns are an especially great way to save big - these standard balls with printed company logos that have become surplus are typically sold off at steep discounts.
Golf balls purchased online can be an economical way of saving money on your next set, but make sure they're high-quality to avoid buying balls that won't stand the test of time and are difficult to control.
When purchasing a golf ball, it's essential to remember there are numerous components involved in its design and construction that determine its performance. Beginner or experienced player alike should experiment with various balls before selecting which are ideal for them.
Low-spinning and low-compression balls tend to be ideal for beginners and amateurs, as they're easy to handle while having minimal curvature through the air, helping players focus on their swing without losing it as quickly.
Assuming you're an advanced golfer, if you want to upgrade, more expensive balls may provide greater forgiveness and allow you to hit longer iron shots. Furthermore, top quality balls contain multiple layers that ensure they perform consistently from tee to green with minimal spin while maintaining distance and maintaining their trajectory.
Expensive Balls - Premium Price, Premium Performance
Expensive golf balls offer enhanced levels of performance. These balls are typically intended for more experienced golfers looking for greater distance and accuracy from their game, and often feature penetrating ball flight and soft feel features perfect for putting.
Discover some incredible deals on premium golf balls by doing some digging. Many popular brands are available at reduced prices online or locally; in some instances you might even be lucky enough to find them at yard/garage sales and classified websites like Facebook Marketplace.
Material used for golf ball covers can also make an impactful statement about quality and value. More expensive balls tend to feature more resilient urethane covers that outshone cheaper ionomer or surlyn options in terms of durability.
High-performance urethane covers are more likely to perform consistently on all areas of a course, making them a favorite among professional golfers. These balls fly straighter with greater control, as well as punch through strong winds and humidity without suffering serious damage.
If you want an elite level of performance from your golf ball, it is best to opt for an established brand. Professional golfers often rely on such brands when looking for optimal play.
Premium multilayer golf balls feature urethane covers with dimple patterns designed to maximize flight, speed, and short game performance without compromising ball control on the greens. Not just designed for professionals; premium multilayer balls also make an excellent choice for all-rounders and amateurs looking to elevate their game.
Before selecting the ideal golf ball for you and your game, it is wise to experiment with various golf balls. One way is by practicing rounds with each type of ball before keeping track of which ones worked and which didn't. This will help determine which type best matches up with your playing style and skill level.
Which Ball is Right for Me?
Integration of your ball with your swing is an integral component to success in golf. Doing so can help control spin, optimize flight paths and significantly simplify play - not to mention making golf far less daunting a game!
No matter if you are a high handicapper, mid handicapper, senior player, or advanced golfer; finding the ideal golf balls for yourself is key to improving your game and scoring better. Playing with incorrect balls could cost valuable shots while decreasing scores considerably.
Assuming you are a high handicapper with an inconsistent yet fast swing speed, choosing a ball designed for such play may help. Look for one with a harder cover and higher compression to channel your energy and keep you on course more often.
Another key consideration when it comes to golf balls is how soft they are. There are various varieties on offer; find one that makes you comfortable at address.
Before choosing one, try testing out multiple of them so you know which works best with your skill set and save both time and money by doing so. This way, you will know exactly which product can help.
Make sure that any ball you consider comes with high-visibility colors to help make finding it easier, particularly if you have vision or hearing problems or difficulty.
Be mindful that multiple impacts will degrade a ball's performance over time; thus, only use it for short durations before testing its results again to see how well it performs.
Selecting the ideal golf ball will be essential to having an exceptional round. Finding your ideal ball will allow you to develop better golfing skills overall; thus it is worthwhile doing your research prior to making any purchases. Ultimately, finding your ideal golf ball will give you an edge against competition.