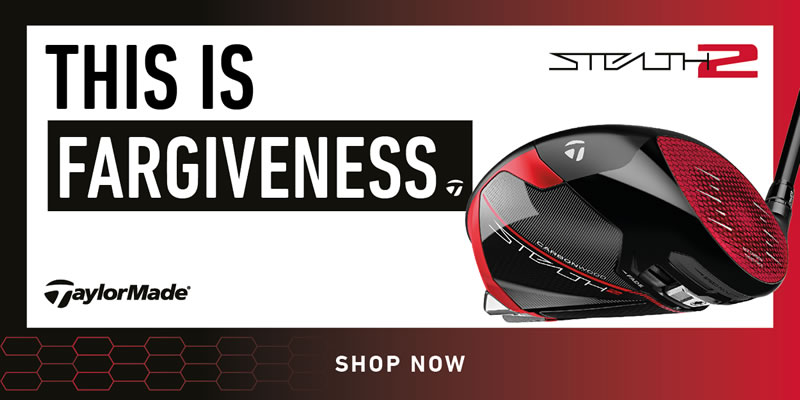 Choose from Custom Options and make your next Golf Driver the best ever
With the number of drivers available out there, and multiple aspects to consider it's a somewhat confusing initially. To help you get started this guide will help you understand the things to take into consideration when choosing the most suitable driver for your needs.
New Golf Drivers and Technology
The driver technology is always changing with each season's lineup always looking to perform better than the older stock. The majority of new drivers have the largest size of 460cc for clubheads with only a handful that come with the smaller "tour" head. It is often only experienced players who want to alter and shape the ball can benefit from this size. The multi-material clubhead was designed to maximize aerodynamics and has assisted golfers in improving their clubhead speed, thereby increasing the maximum distance. The drivers are made of carbon and titanium composites that aid in distributing weight across areas that boost the speed of the ball, its launch and spin.
Loft up or Loft Down?
A driver's loft is degree of the vertical of the clubface. It is the factor that determines the direction of the ball as well as the direction the ball is going to head. It's crucial to spend the time to assess which loft is best for your game best. Don't forget the club that your favorite golfer is using. Your ability is unique to you, and it is easy to be destroyed by the wrong equipment selections. Instead, maximize your speed and distance by making the correct loft selection that lets you perform at the highest level. New drivers typically have an adjustable loft-sleeve, which allows you to adjust how high your driver is by up to 2 degrees and will accommodate most players' requirements. The more sluggish your swing, the higher the loft must be. For instance, a golfer who has a swing of 95-104mph will require a loft between 10 and 11 degrees and a loft that is between 7 and 9 is ideal for someone who swings between the 105-115mph range. A loft that is higher means less spin and straighter shots, so when you are struggling off the tee and have slice, a higher loft option can aid. To improve the shape of your shot an offset driver can be a great option; they are perfect for players who are constantly fighting an unsatisfactory slice.
Shaft Flex is Important
There are many factors to golf shafts that impact your performance. These include the shaft's flex, the torque rating, kick-point and length. It is important to consider which shaft is best for your game prior to placing an order. The latest models typically come with stick shafts by default, however they there are other shafts that have different features and characteristics. If you have an incline that is slower (usually the speed is <80mph) a soft regular, senior, lite flex driver would be ideal whereas if you play with a swing of high-speed swing (>100mph) you ought to think about an extra-stiff driver that flexes. From different shaft designs to custom lengths for a shaft, identifying the perfect shaft and flex for the driver that is unique to your needs, is crucial.
Short or Tall we have the solution
The length of a golf club is measured starting from where the handle's top is to where the clubhead reaches the ground. A driver's length will greatly improve your playing It should be a complement to you swing's speed as well as performance. The typical length for a driver has been increased by 45.5 inches for the majority of manufactures, which means that the clubhead has a better performance and distance. However, if you'ren't cautious, a longer driver could cause a skew in strike accuracy, leading to less distance. If you're looking to gain more control and precision when you the game, reduce the length of your driver by not more than 1.5 inches. You'll see the difference in your play.
Golf Grips to suit all
There are many driver grips to pick from. Take time to select the right grip that is perfect for your preferences and style of play but it's essential to remember that it is possible to switch and alter golf grips following purchase when you are still feeling like you're not finding the right grip. The size of your grip should be the first factor you think about; a grip that's too small will allow for excessive hand movement which could result in pulling the ball, whereas an overly large grip restricts wrist pronation and movements that can result in you having to cut or push the ball. Here's a quick guideline in deciding the right grip for you Do you have a small-sized glove? Choose a grip that isn't as big. Medium sized glove? Select a normal grip. A larger size glove? Include an additional 2-3 wraps. Larger size gloves? Jumbo or mid-sized golf grips in certain cases.
Looking to buy on a budget?
It's always worthwhile investing in a decent amount of money for your driver, as it's among the most important clubs you have. Aslan Golf stock drivers across the range of pricing with drivers starting at £50 all the way to £650. If you're looking for the best distance and accuracy it is recommended to choose the more expensive drivers that incorporate up-to modern technology, top materials, and customized designs. But if you've only begun or want an affordable, high-quality product with no extras and features, a cheaper option is a good choice.