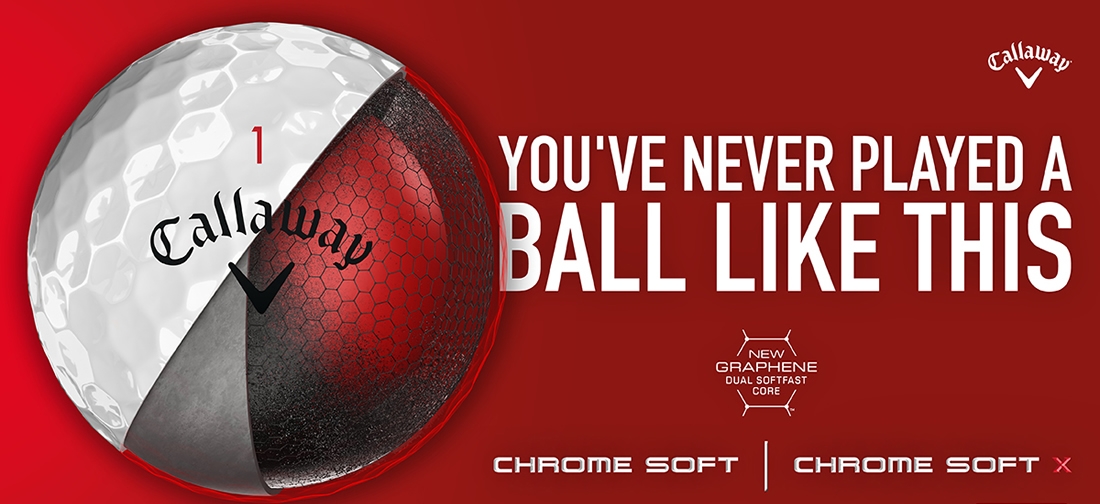 Callaway Golf Balls 2023 offer an assortment of balls designed to improve specific aspects of performance, whether you are an advanced golfer or beginner. These balls provide a great solution for your game no matter your handicap level or experience level.
Supersoft range provides soft feel, length off the tee and excellent greenside spin. Available in six colours to accommodate every golfer's preferences and budget.
Chrome Soft
Chrome Soft golf balls have long been one of the best-selling golf balls, and 2023 marks an enhancement in performance to give golfers an even better experience on every shot. Callaway engineers have designed these golf balls with exceptional distance, super soft feel, and exceptional greenside control in mind.
These golf balls feature beautiful matte finishes in green, orange, red, pink and white hues to please all tastes and styles - green being one option, orange being another, red being another and pink another - perfect for visually impaired golfers sized 0.065 inches larger than "standard" balls.
Two-piece clubs produce significant distance off of the tee. They're an excellent option for beginners and higher handicappers as they allow players to hit longer iron shots closer to the green.
The Chrome Soft now includes an improved alignment system known as 360 Triple Track that was introduced last year on the ERC Soft and is now featured across all three soft ball models. This system enables more accurate alignment, giving players confidence when striking a consistent swing.
Callaway has made another key advance with their innovative Graphene Composite Sandwich technology, which allows them to design an outer core that is significantly thinner while having a significantly larger inner core for softer shots that promote high launch and low spin distances.
This ball is ideal for golfers with fast swing speeds looking to maximize distance off of the tee while producing good short game spin. Beginners and higher handicappers often opt for it, while its "X version" requires faster swing speed to compress it fully.
Two-piece balls may not offer much in terms of greenside spin, but these ones from Wilson Golf offer excellent options for those who prefer their urethane cover. As one of the fastest soft golf balls on the market, they'll help you reach the green quicker with less effort required from you.
Callaway decided to design the original Chrome Soft from a strokes gained perspective so as to attract club golfers without time for hours of practice range time perfecting their swings. Engineers used this approach to craft an approachable ball with soft feel for everyone without compromising distance or spin performance.
Callaway has made changes to their Chrome Soft that set it apart from previous generations; for one thing it has opted for a three-piece construction rather than four-piece ball design that will help golfers swing slower and launch higher with each drive. They've used 3D X-ray technology to ensure its core is properly located to optimize speed and launch. Furthermore, Callaway invested $50 million in factory upgrades so balls are made consistently; according to Callaway this should add five yards extra distance when used at normal swing speeds.