TaylorMade Golf Fairway Woods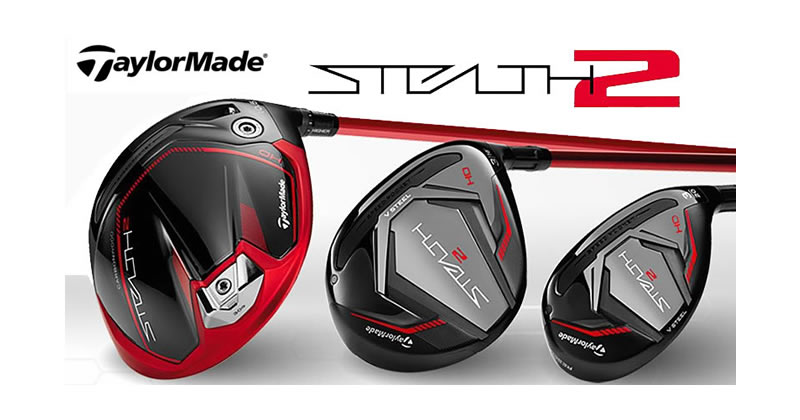 Having the appropriate golf clubs is essential for a great round of golf. While many people focus on their driver, there are other clubs that can make or break a round - and fairway woods are among them.
TaylorMade has a proud legacy of crafting some of the top fairway woods in golf. Their clubs provide superior distance and forgiveness, making them ideal for all players on the course.
Features
TaylorMade golf clubs are one of the best on the market. From fairway drivers to hybrids, this company produces an extensive range of clubs with cutting-edge technology and unmatched quality. If you're looking for the most out of your game on the course, TaylorMade is a top option.
TaylorMade's Stealth 2 line of clubs has already generated considerable excitement in the game, with its carbon-faced designs becoming the talk of the town. However, this year they also released two fairway woods featuring more traditional metal faces for added appeal.
These fairway woods, have captured the hearts of many golfers due to their eye-catching looks and features. These include a 12-position loft sleeve as well as an adjustable sole weight that allows you to alter ball flight (fade, neutral or draw) depending on your swing or conditions.
For those seeking extra power, the Stealth 2 fairway woods feature Twist Face technology. This new innovation helps boost ball speed across the clubface while decreasing side spin to keep the ball on its intended path.
The Stealth 2 offer improved distance, particularly for those who struggle to keep the ball on target.
Combining these features and the club's low center of gravity, it's no wonder why this club has become such a popular choice among players of all skill levels. The Stealth 2 fairway woods make great options for mid handicappers but can also be utilized by experienced golfers looking to extend their distance.
In addition to their large shaft flex options, the Stealth 2 fairway clubs also boast an elegant Red, black and white design that should appeal to most players' tastes. For something a bit more daring, players can try the Stealth 2 models which boast a deeper clubface as well as patented twist-face technology which keeps the ball on its intended trajectory even when hitting off-center.
Distance
In today's game of golf, distance is key and fairway woods are an invaluable tool in any player's bag. They can be used off the tee for various shots such as short (known as "laying up") tee shots or those requiring more distance than what a driver can provide.
From the tee or off the fairway, a fairway wood can be an effective tool for hitting the ball into the green. Its higher loft than drivers or irons makes it easier to launch the ball airborne while its shallower face allows players to hit from closer ranges on off-center hits for added distance.
TaylorMade Golf offers a diverse selection of distance-enhancing fairway woods to fit every player's needs. Their options span from traditional steel-faced Stealth models to contemporary carbon-faced clubs.
TaylorMade's Stealth family of fairway woods has been around for a few years and has earned itself a place of honor as an unbeatable performer in all types of conditions. Plus, its low-face design provides plenty of sweet spot and forgiveness - ideal for hitting from any distance.
If you're in search of a fairway wood that can deliver driver-like ball speeds, the Stealth is one of the top options available. It is easy to hit, has an expansive sweet spot and comes in various lofts.
TaylorMade's Stealth 2 fairway wood line is a popular model. These clubs boast the company's iconic V-Steel sole design, which has long been a favorite of golfers and is back in a new generation of fairway woods.
The Stealth 2 fairway woods have earned a Gold Medal from Golf Digest and are an ideal choice for new players. Plus, these woods come in various lofts and head designs to meet all needs.
Forgiveness
Forgiveness is one of the most essential characteristics a beginner golfer should look for in their fairway wood. Many amateurs struggle with hitting off the tee, so having a club that can correct minor or major mishits is essential.
Thankfully, manufacturers have prioritized forgiveness when designing their fairway woods. These clubs are tailored to help high handicappers and beginners hit the ball accurately without sacrificing too much distance or spin.
TaylorMade's Stealth 2 fairway woods have earned Gold Medal status on Golf Digest's annual Hot List due to their medium head size, piercing ball flight and low center of gravity.
These balls come in three lofts and can be tailored to match your swing with an adjustable hosel. Furthermore, you have control of the face angle - which has an important impact on ball flight and helps reduce hooks and slices.
These clubs boast low spin, which promotes higher launch and minimizes hooks and slices. Furthermore, its improved turf interaction makes it a great option for more experienced golfers seeking extra distance off the tee.
These fairway woods feature a multi-material construction loaded with titanium for more powerful performance and greater forgiveness. The titanium body and club face feature Twist Face technology to correct face angles for added forgiveness when mishitting frequently. Furthermore, the V-Steel sole provides better turf interaction for an even more versatile and forgiving option.
The TaylorMade Stealth+ Titanium fairway wood is an ideal choice for low to mid handicap players with faster swing speeds who want to take advantage of premium fairway wood technology. This highly forgiving option can help you hit the ball farther and straighter than ever before.
This model boasts an innovative adjustable weight feature, not often found in fairway woods. This allows you to manipulate the center of gravity for maximum forgiveness and trajectory control. Plus, you can adjust the hosel according to your swing for easier ball striking consistency.
Grip
Are you searching for an attractive fairway wood that's easy to hit? TaylorMade Golf has got you covered. They offer a vast selection of models, from the versatile 3-wood to high-launching 5-woods and trouble-busting 7-woods.
You have a selection of lofts to choose from, which will determine your driving distance and how well the club performs on approach shots. A 3 wood is longer than a driver and typically has a higher loft (between 15-18 degrees).
TaylorMade fairway woods boast advanced technology such as inverted cone technology and V Steel sole design to deliver speed and performance. Plus, these fairway woods have adjustable lofts and weight positioning so you can customize your swing for increased forgiveness or launch angle.
These golf balls feature a flexible Speed Pocket that increases face flexibility for improved ball speed and distance on mishits from low on the face. Furthermore, their design features a low center of gravity and large clubhead size for longer, straighter shots.
TaylorMade's Stealth fairway wood has quickly gained recognition among pros for its low center of gravity, piercing ball flight and forgiveness - despite only being a year old. Many seasoned pros have given it their endorsement and it earned Gold Medal status on Golf Digest's Hot List.
This model is a favorite among beginners, boasting an adjustable flex setting to adjust the feel and grip pressure as your swing changes. For those just beginning their game, this product can help them improve accuracy and control of their shot by providing extra cushioning on contact points.
The Stealth Plus has been one of the company's most successful products, providing players with a high-launch, high-spinning fairway wood. This club features a new 3D carbon crown that pulls mass away from the high toe area so more weight can be placed rearward and low in the head for increased distance control.
It also features a more rounded leading edge and higher-launch, spinning forged iron head. Furthermore, its updated V Steel sole with refined weight distribution delivers explosive distance, ideal launch conditions and improved turf interaction.