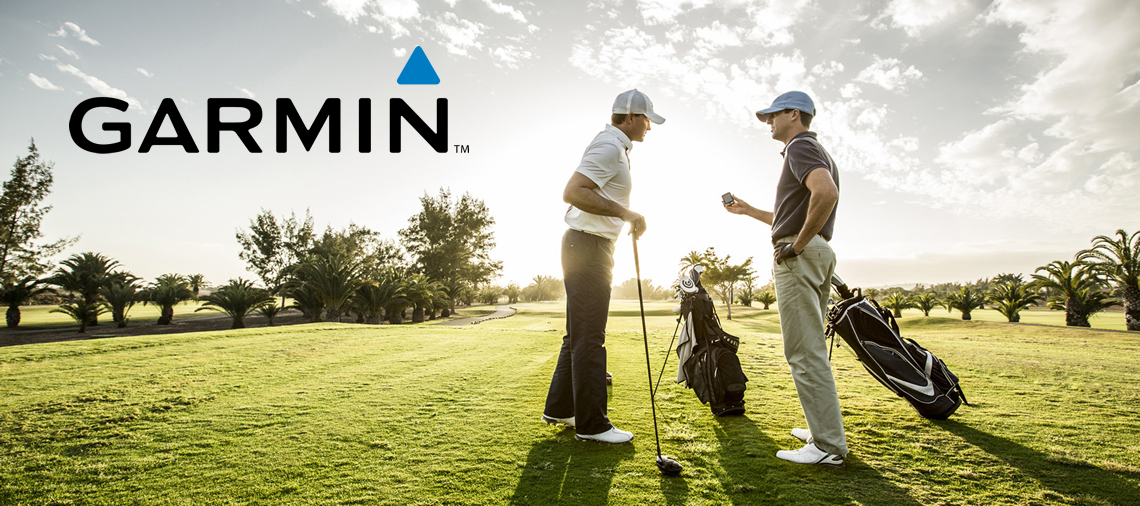 Golf Rangefinders offer you the accuracy and modern technology to perform at the top of your potential. You can choose an electronic rangefinder that provides instant yardage at any point you wish to aim it at or prefer a thorough overview of each hole that includes distances from hazards as well as fronts, centers and rears of greens you typically find with the use of a Golf watch, or Golf GPS, these incredible gadgets will surely help you save shots. At Aslan Golf, we offer the widest selection of Golf Rangefinders made by leading brands like Bushnell, Garmin, Skycaddie and Shotscope and all at a price that is competitive.
Golf GPS and Rangefinders 2023
There's a school of thought that says experienced players don't require GPS watches or rangefinders, yet with today's handheld technology providing useful data that any handicap can use on the course.
Features of the device include a scan mode that helps create an accurate representation of a hole and pin finder that vibrates when locked on. Furthermore, slope capability and tournament play functionality can also be activated.
Garmin Skycaddie Volvik Rangefinders
Rangefinders can be invaluable tools when you're trying to elevate your game or simply learn the course more thoroughly, whether that means trying a more challenging course or playing one you know better. From flags, bushes and hazards, as well as elevation changes of greens. Plus they even work under adverse weather conditions which would normally render most other devices useless! There are various kinds of rangefinders on the market such as GPS, laser and optical; each has its own set of benefits but which is right for you?
While any golf rangefinder can display distances accurately, certain models offer extra features to make using one more enjoyable. For instance, some models feature slope settings which give an accurate yardage reading when playing hilly courses; this feature is especially helpful if you have lower handicap players who struggle to see green from the tee box.
Pulse vibration technology provides another useful feature, helping you know when it locks onto the pin or hazard and is in range, helping prevent your ball from going into water or into woods behind it. The Bushnell Tour V6 Shift rangefinder stands out as being highly accurate and quick at locking onto multiple targets with an upgraded crystal clear LCD display and 6x magnification power.
The Volvik V1 Golf Rangefinder is compact and accurate, featuring a scan mode to quickly measure distances to multiple hazards without activating the laser each time - saving precious seconds on this task! Plus, with its Priority First Goal feature you'll know which targets to prioritize before shooting them down!
While SkyCaddie models offer some valuable features, their annual fees can be prohibitive for some golfers. As an alternative, Garmin offers fully featured golf GPS devices without annual fees - with several models that cost under $200 as well.
Bushnell Tour V5 Shift Rangefinder
Bushnell stands out as an industry leader when it comes to laser rangefinders. Their devices are sleek and intuitively designed, boasting great optics which distinguishes them from competitors. Bushnell's Tour V5 Shift Rangefinder stands out even more: featuring PinSeeker technology which helps users easily lock onto flags; Fast Focus for fast yardage returns; and an easily switchable mode between yards and meters via the side button.
If you want a laser rangefinder with the latest technology, the Bushnell Tour V5 Shift could be just what you're searching for. This model offers features you won't find elsewhere such as Visual JOLT and BITE magnetic mount to keep your device attached securely to your cart for ease of use and ensure it won't go missing during play.
Bushnell excels at their packaging. They always put great thought and care into how their products are packaged, helping you feel secure about your purchase when unboxing it and making setup easy: simply pull on the battery cover.
One of the key characteristics to look for in a rangefinder is how quickly it returns yardages. Nothing is more frustrating than waiting around on the tee box for your device to provide its distance readings; The Tour V5 Shift was an impressive performer in this regard, taking just half a second from pressing its button until I could view them on my screen.
Tour V5 Shift rangefinders boast another great feature - when locked onto a target, a red ring surrounds it, providing an indication that all is well. This makes a big difference from other rangefinders that merely vibrate when your target has been identified correctly - enhancing both usability and experience with this device.
Aim Quantum X2 Rangefinder
GolfBuddy rangefinders are ideal for users seeking accurate reads without breaking the bank, with quick and accurate readings while being easy to use. Their simple display makes reading yardages effortless while their Pinseeker JOLT technology gives a quick jolt when locking onto pins to let users know when their rangefinder has made an accurate determination - something increasingly standard in Bushnell rangefinders that enhances confidence when taking shots.
The X2 also allows for effortless switching between slope and non-slope modes with just the press of a button - perfect for tournament play where this feature is required. Its durable housing and waterproof body make it suitable to use in all conditions while its crisp and bright display offers dual color options so that whatever lighting conditions may exist when playing golf can always find what they need to see!
Stabilize tech is another outstanding feature that you will appreciate with this model, working to protect against one of the greatest hurdles for rangefinders: human hands. Rangefinders are precision instruments of accuracy but shaky left hands can compromise that accuracy by creating inaccurate readings.
This unit also comes equipped with the "Locked On," feature, which notifies users when they have accurately focused their target or pin on the green, making this feature especially helpful for users unfamiliar with a course's layout.
This device also offers a scan mode which is perfect for quickly scanning trees or bunkers from off the tee, or practicing slope compensation before participating in tournaments. At such an affordable price point, this tool makes for a fantastic addition to any golfer's tool belt!
Aim Quantum X3 Rangefinder
Aim Quantum stands out from its competition when it comes to design. Its cuboidal form fits comfortably in your hand or pocket, and features an easily visible display with modes at a glance on its back panel - an added feature. Furthermore, this laser rangefinder boasts exceptional speed and accuracy at pinpoint targets with ease; moreover it boasts an appealing price point, being twice the cost of entry-level GB Laser Lite rangefinders while half that of more costly Bushnell rangefinders.
The GB Quantum stands out among this list by offering 7x magnification and is perfectly clear even when zoomed right in. Its user interface is straightforward with a crosshair over the top that indicates your target and an "Slope" icon if activated; once locked on, a large number displays slope adjusted yardage with non-slop readings in smaller numbers underneath; plus there's an easy sliding feature on its front to switch between slope and non-slope mode - making this device fully legal for competition play too!
On this unit you'll find all of the essential features, like multi-mode functionality, scan mode, Jolt vibration and Pinseeker with visual indicator to show it's locked on to flag. Pairing it with an app unlocks additional course information such as 3D flyovers and wireless updates; additionally the case is hardwearing and waterproof but lacks a bag clip so another method must be found for keeping it securely within your bag.
Leupold Golf may fly under the radar, but they produce some of the top golf devices on the market. Their Z82 GPS rangefinder comes equipped with a video screen to display extra information such as distances between hazards on a course, wind speed, temperature changes and elevation variations; even wind speed. Although more costly than entry-level models, this one offers everything in one convenient place if all-in-one functionality is what you desire.