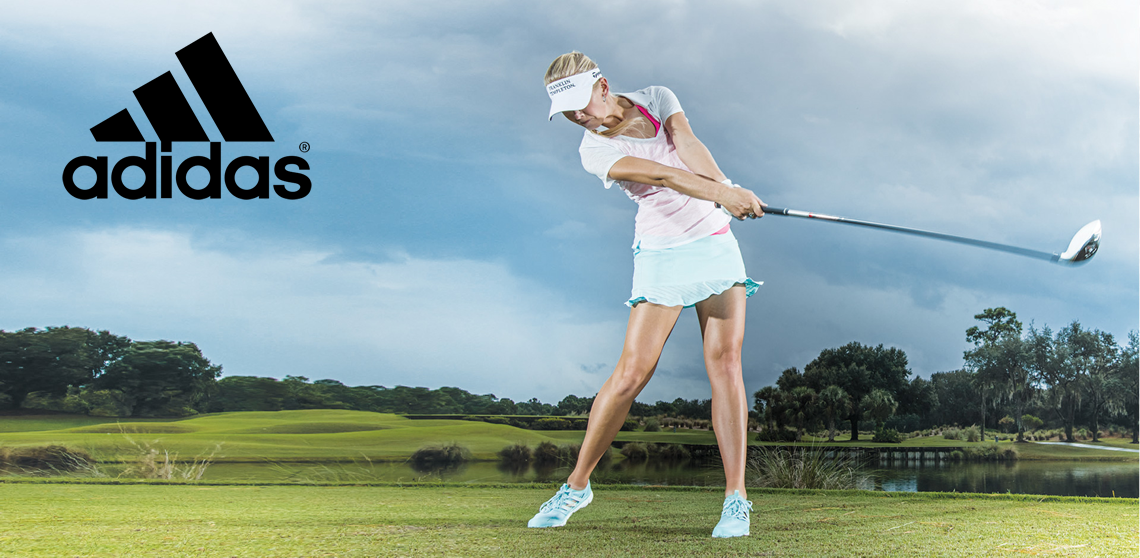 Golf Clubs are among the most significant purchase you'll ever make when playing the sport, and it's crucial to choose the appropriate ones for you and your game.Here At Aslan Golf we provide an extensive assortment of ladies' fairway woods, drivers, wedges, hybrids, irons chipsters, putters, and chippers set-ups that are suitable for all players, from beginner advanced players. With clubs from all of the leading manufacturers like Callaway, Taylormade, Ping, Cobra and Titleist among others, we give women the highest quality and value for money with industry-leading prices.
Ladies Golf Equipment 2023
Wilson Women's Graphite Golf Club Set is an excellent option for novice and intermediate golfers alike, featuring game improvement technologies to maximize distance and forgiveness. The driver and fairway wood feature large heads equipped with light graphite shafts that make swinging easier while hybrids and mallet putter come equipped with weighted grips to ease control and impact when hitting greens.
1. Ping G425 Max
The Ping G425 Max driver offers plenty of power and control to help you find the fairway. It features a pear-shaped design that gives off a knuckleball effect off of its face for added distance and control, with adjustable loft settings from 9 degrees up to 12 degrees with adjustable +/- 1.5 degree head loft adjustment to find your optimal lofting choice for each swing. Plus, with its moveable CG shifting weight of 26 grams which can be set neutral, draw-biased or fade-biased making this driver an excellent option for slicers looking to find fairway hits!
The G425 stands apart from its predecessor, the G410 Plus, in several key ways, including wider face with more prominent ribs and an updated crown pattern. Furthermore, its thinner crown with reduced face ridges promotes higher ball speeds and consistency on off-center hits while Ping's Dragonfly Technology works to produce an engineered system inspired by dragonflies' intricate wings to produce an optimized weight distribution and greater MOI for superior playability.
One of the standout features of the G425 is its extreme forgiving nature on mis-hits. The combination of its deep CG position with an abundance of shiftable tungsten in its rear sole creates incredible levels of forgiveness and stability, with MOI readings that soar. Without doubt, this driver stands out as being among the most forgiving I have tested to date.
Ping has done an outstanding job of designing the G425 to be suitable for golfers of all abilities and styles. The CG shifter is easy to set up and offers many options for those who want to adjust the direction of their ball flight, while neutral settings will still deliver plenty of distance for even experienced players. Feel-wise, this driver resembles that of its predecessor G410 Plus; though this one might even surpass it slightly in this respect. The only real way this driver could become even better would be easier hitting on toe - most golfers who struggle with that will still find sufficient ball speed to maintain distance with this one.
2. TaylorMade Strata 16-Piece Set
This women's golf club set includes a cart bag and head covers in two color choices - black/violet or charcoal/blue. The club bag was specifically designed to fit all types of carts while featuring pockets perfect for accessories and valuables storage. Most ladies find the lightweight bag comfortable enough for carry. This comprehensive set is an excellent solution for beginners seeking full bag experience or upgrading from older secondhand sets.
Strata Women's 2019 Ultimate 16-Piece Set offers everything needed for beginners looking to become serious golfers - driver, fairway woods (3 and 5), hybrids (2 and 6), 7-9 irons, pitching wedge, sand wedge, mallet putter. One drawback may be steel shafted hybrids; although this shouldn't pose too many difficulties.
Another feature that makes this set perfect for beginner golfers is its generous forgiveness in both drivers and fairway woods, perfect for making those first swings easier. Drivers also feature higher lofts that help launch balls high. Furthermore, large irons with perimeter weighting maximize forgiveness while its blade-designed putting wedge offers visual alignment for easy putts.
TaylorMade Kalea balls come standard in this complete golf set, designed specifically to cater to female golfers' needs - these forgiving and easier-to-control balls have matte peach colors so won't fade like other pink options out there.
There are three versions of this set available to choose from - 12-Piece, 14-Piece and 16-Piece sets. The primary differences among them include that the 16-Piece set comes equipped with more advanced clubs; 12 and 14 Piece sets feature graphite shafts on woods and driver. Overall, The Strata set provides beginner golfers with an exceptional golfing experience for years.
3. Wilson Women's Graphite Golf Club Set
Wilson Women's Graphite Golf Club Set is an excellent option for beginning golfers. This set offers everything you need for a good start: driver, fairway wood (3, 5 and 7), hybrid, irons (7 through 9), pitching wedge (PW) and sand wedge (SW), as well as bag and head covers for petite women to get started in this sport. Graphite shafts make these lightweight clubs easier for petite users and provide greater forgivingness than steel ones.
Wilson's innovative "Custom Fit in a Box" system provides thirteen sizes so players can tailor their club and bag perfectly to their physical characteristics and swing speed - an invaluable advantage over beginner sets with only one standard length and grip size option.
The 460cc driver features a large sweet spot and power weighting technology to make it easier to hit off of the tee and into the fairway, with forgiving fairway woods and hybrids making this effortless from rough conditions as well. Irons with deep perimeter weighting have lower centers of gravity for easier hitting while their higher trajectory make them easier to reach green quicker than long irons that may prove harder to hit.
Sand wedge and putter complete this set, and its cart bag was specifically designed to hold them all. Featuring premium finishes and numerous pockets - as well as an innovative multi-way divider top to keep all clubs organized - lightweight golf bags may help make golfing easier for women who have difficulty carrying heavy golf bags around.
Wilson Profile SGI complete sets are an affordable choice for beginners looking for affordable sets with ample forgiveness and custom fitting options. It comes with driver, fairway woods, hybrid irons (6-PW), hybrid woods, fairway woods hybrid irons (6-PW), sand wedge putter as well as bag and head covers - making this set suitable for a novice player starting out. Although not as high performing as more expensive sets it remains an excellent beginner option. Driver features 460cc head with lightweight graphite shaft to help get ball up into the air without concern over distance issues; similarly forgiving woods/hybrids are easy for even novice players starting out.
4. Stix Golf Set
The Stix Golf Set is the ideal way for novice golfers to start out right. This set contains driver, fairway woods and hybrid clubs to cover every shot on the course as well as irons and mallet-style putter for maximum forgiveness - each club made of premium graphite mixed with titanium and stainless steel to give an excellent feel, with larger heads for easier toe and heel shots.
Reason being, when hitting off-center shots with your club, its weight will distribute more evenly across its face, thus reducing spin and increasing distance. This is especially helpful for new golfers whose drives may not always be consistent; plus the clubs come equipped with large sweet spots and perimeter weighting to make them as forgiving as possible.
One of the primary obstacles new golfers face is purchasing a cheap starter set from a big box store and spending even more money on premium gear from more established brands later on. According to Coyne, Stix Golf aims to fill this void between budget starter sets and high-end sets that cost upwards of £2k by offering high-performance starter packages like their budget starter packs at affordable prices.
Stix Golf offers a complete set of 14 clubs that includes drivers, putters, hybrids and irons/putting wedges - as well as hybrids/wedges! Their clubs combine graphite and stainless steel for great feel, lightweight to help with swing speed, cavity back design on irons for more forgiveness while drivers/woods boast low centers of gravity for easier launches; plus head covers to add protection. They even offer classic (£999) or casual sets at £799 which allow golfers to tailor their set according to their desired budget - or add one additional iron/wood/hybrida combination for added protection! They even allow users to customize their set by swapping out wood/hybridas needed in exchange for swapping out wood/hybrida sets or swapping out one wood/hybrida swapping out wood/hybridas for 12-13-club sets with no loss in performance!