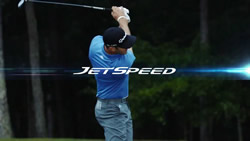 Availability:
Out of stock
The Speed Pocket Makes Them Long
JetSpeed Rescue clubs each incorporate a radically redesigned Speed Pocket that's smaller and accounts for less weight while remaining just as efficient at boosting the speed of the clubface. Think of it as an afterburner for your ball. Unlike the Speed Pockets in our previous Rescues, which were empty, JetSpeed's is filled with polymer to keep debris out and absorb unwanted vibration without slowing down the clubface.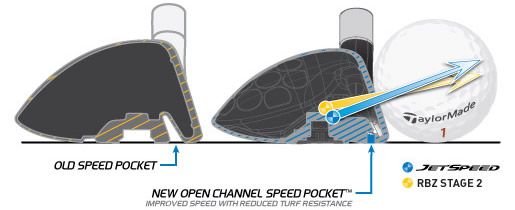 The weight saved by the new Speed Pocket design is redistributed strategically within the clubhead to move the CG lower and forward, the location that TaylorMade has proven promotes fast ball speed and low spin. TaylorMade's robot testing indicates that JetSpeed Rescue clubs reduce spin compared to RBZ Stage 2 to promote more distance. JetSpeed Rescue clubs reduce spin by 200-300 RPM compared to RBZ Stage 2 to promote more distance.
The redesigned Speed Pocket also allowed TaylorMade engineers to make the face shallower while still maintaining the same high speed as RBZ Stage 2 Rescues. The JetSpeed 3-Rescue's face is shallower than the RBZ Stage 2 3-Rescue (by 2 millimeters), bringing the CG in lower in relation to the center of the face to make it easier to launch on a high angle. Plus, it gives JetSpeed Rescues an especially sleek and stealthy appearance, like an F-22 Raptor ready for takeoff.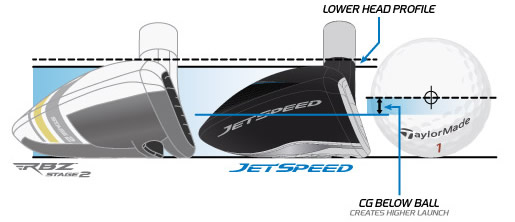 JetSpeed Rescue clubs offer a tremendous combination of distance and ease of launch, and JetSpeed Rescue clubs are the longest and most playable Rescue clubs we've ever created, exceeding RBZ Stage 2.
Although the low-profile construction of JetSpeed Rescues makes for a smaller head volume, the size of the address footprint of the JetSpeed and RBZ Stage 2 heads is nearly the same. That's critical, because a substantial address footprint is essential to building confidence.
All JetSpeed metalwood clubfaces (Driver, Fairways and Rescues) are made of JetSteel of an ultra-strong steel alloy that adds to the speed of the face. JetSpeed Rescue clubs are equipped with Matrix's Velox T shaft, with the weight determined by shaft flex: S / 75 grams, R / 65, M / 55, L / 45. Varying the shaft weight by flex promotes the optimum combination of clubhead speed and clubhead control no matter how fast you swing. Four lofts: 3 – 19°, 4 – 22°, 5 – 25°, 6 – 28°.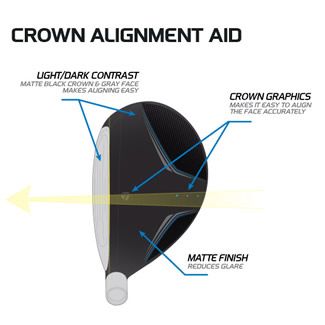 Key Features
New and more efficient Speed Pocket design promotes fast ball speed for long distance
Ultra-high strength JetSteel face promotes fast ball speed for long distance
Low-and-forward CG promotes fast ball speed and low spin for long distance
Low-profile head design with shallow face promotes easy and high launch for great playability
Matrix Velox T shaft-weight varies by flex to promote maximum feel and control at different swing speeds
Speed Pocket, low-forward CG and shaft specs work together to promote long distance and easy playability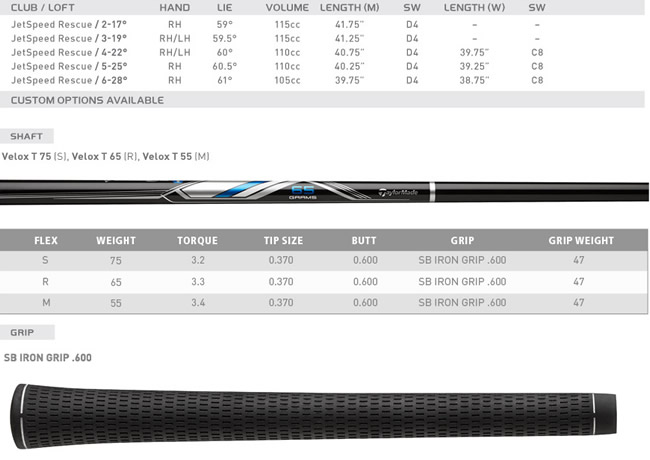 More Information

| | |
| --- | --- |
| Manufacturer | TaylorMade Golf |
| Next Day Delivery | No |
| Preorder | No |